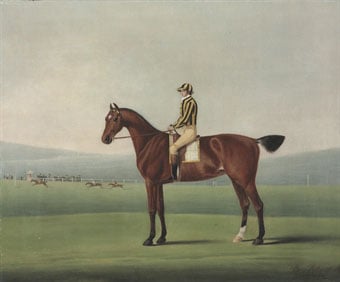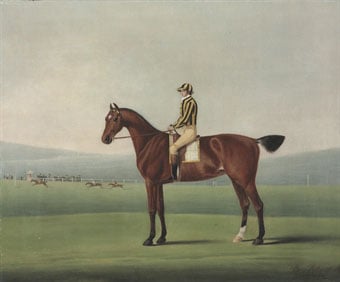 Mr Walsh's Perdita, with jockey up, on Nantwich Racecourse
Art Funded

2009

Dimensions

61.6 x 74.9 cm

Vendor

Christie's
Benjamin Killingbeck was a respected English artist who specialised in painting horses, particularly racehorses, and dogs.
The painting depicts the horse and jockey in great detail with additional horses and spectators in the background. Perdita caused quite a stir at Nantwich racecourse when she won the Noblemen and GentlemenÂ's purse of £50 on 10 July 1781. It was PerditaÂ's only ever win. Nantwich racecourse no longer exists and many people are unaware that the town ever had a racecourse. This is the first painting of the racecourse to enter the collection and previously the museum only had a photographic print of this work to reflect this part of Nantwich's history .
Provenance
Mr & Mrs AT Vulliamy; ChristieÂ's, 1979; Christie's, 2009.