The exhibitions you must see this January
Published 7 January 2022
Kick off your year of art with these unmissable exhibitions, from Kehinde Wiley's powerful portraits to Helen Frankenthaler's colourful wood paintings.
Chilly mornings, no more Christmas and the back to work blues – it must be January. But not to worry, we've got the perfect way to brighten up grey days and start the year by seeing more art.
Below you'll find some of this month's unmissable exhibitions, including brilliant abstract artist Bice Lazzari at the Estorick Collection of Modern Italian Art and the hugely popular Grayson's Art Club at Bristol Museum & Art Gallery.
And if that's not enough, several of last year's blockbuster exhibitions are wrapping up this month. Make sure not to miss a major show of work by Japanese illustrator Hokusai at the British Museum or the cleverly carved creations of master carpenter Grinling Gibbons at Compton Verney.
Don't forget, most of our must-see exhibitions are free or 50% off with a National Art Pass. You can also check out our guide to the must-see exhibitions in 2022, and our full exhibition listings for more inspiration.
Theicon signifies when there is a National Art Pass offer
1
14 January – 24 April 2022
50% off entry and exhibitions
Despite her major contribution to the abstract art movement, Bice Lazzari is still too little known outside of her native Italy. This exhibition highlights how she inspired an entirely new interpretation of abstract art, not just in Italy but around the world, and explores how the fields of architecture, decorative arts and music all had a profound influence on her work.
2
27 November 2021 – 26 February 2022
Free to all
Focusing on his lifelong passion for plants and nature, this exhibition explores the lasting legacy of filmmaker, artist and activist Derek Jarman. Rare examples of his early landscape paintings and later depictions of Dungeness in the 1990s are presented alongside work by other artists such as surrealist Eileen Agar and Renaissance heavyweight Albrecht Dürer, highlighting Jarman's influences and inspirations. His celebrated film works such as The Garden (1990) are also on display, plus works by a new generation of artists inspired by Jarman's legacy.
3
30 September 2021 – 30 January 2022
Katsushika Hokusai's Under the Wave off Kanagawa (or The Great Wave as it is popularly known) is probably his best-known work, attaining global fame. The original drawing features proudly at the centre of this exhibition, alongside a collection of other intricate drawings which were very nearly lost from view forever. This is a rare chance to see Hokusai's illustrations of Buddhist India, ancient China and the natural world, exploring Japan's connection to wider culture in the 19th century.
4
15 September 2021 – 18 April 2022
Known for her interesting work with painting and woodcuts, American abstract artist Helen Frankenthaler was celebrated for her fluid forms, unusual techniques and vibrant use of colour. This exhibition features many of her evocative creations such as her widely recognised masterpiece, Madame Butterfly (2000), demonstrating the artist's huge influence on the landscape of 20th-century art.
5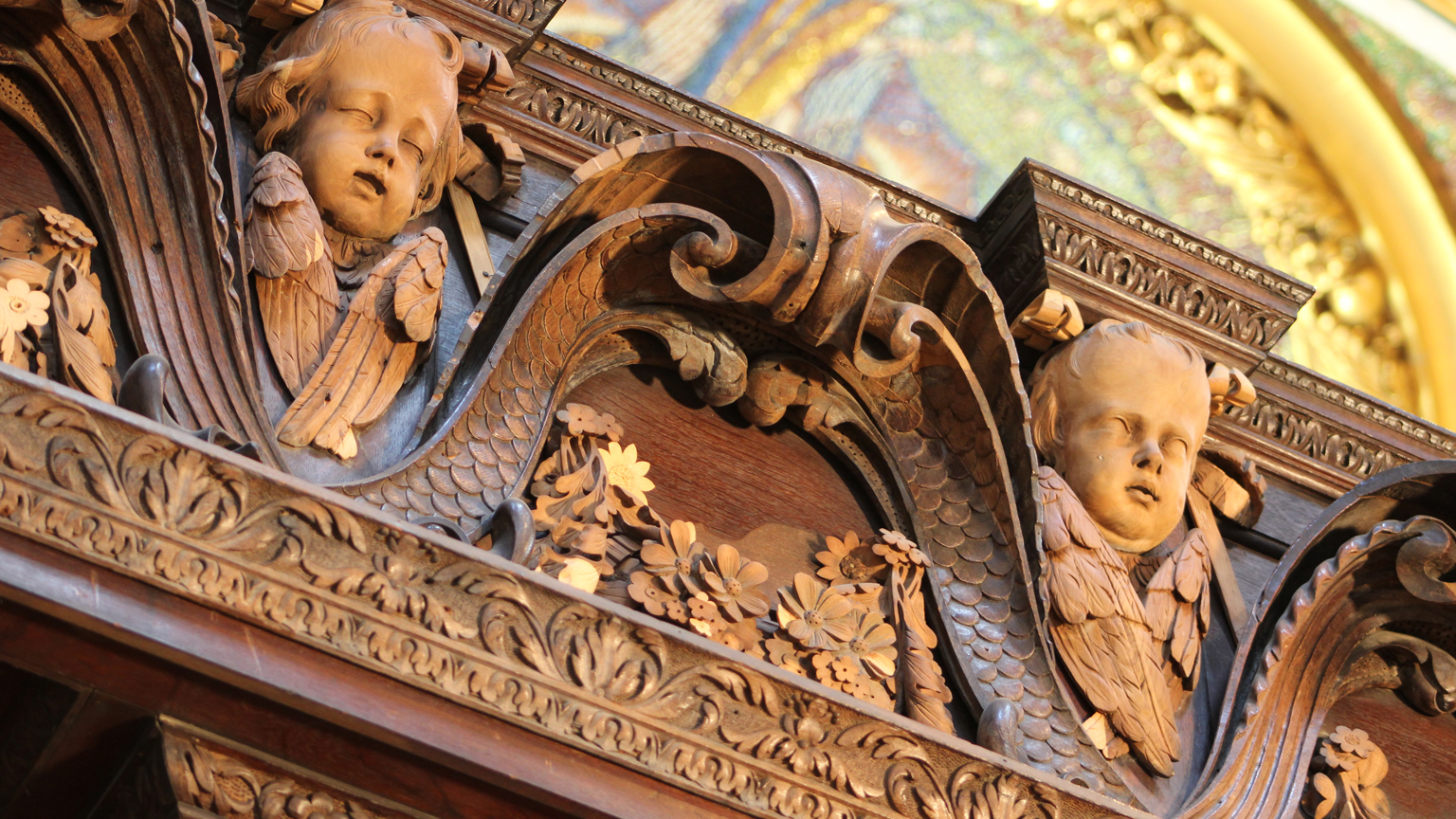 25 September 2021 – 30 January 2022
50% off entry and exhibitions
Affectionately dubbed the 'Michelangelo of Wood', Grinling Gibbons is considered one of the most accomplished sculptors and wood carvers of the 17th century, leaving a lasting impact on contemporary artists as wide-ranging as ceramicist Phoebe Cummings and fashion designer Alexander McQueen. As well as working on some of Britain's most iconic buildings, such as St Paul's Cathedral, Gibbons was also known for his love of illusions, cleverly using wood to trick the eye. This exhibition features many such creations, including a very realistic limewood cravat he made for politician Horace Walpole in 1690.
6
22 September 2021 – 30 January 2022
This exhibition celebrates the portraiture of Baroque superstar Frans Hals, known for his intricate paintings of male sitters including The Laughing Cavalier (1624). Exploring how his radical approach to portraiture changed over time, the exhibition follows Hals' career from the 1610s to his death in 1666, demonstrating how he revolutionised the male portrait by celebrating the personalities of his posers.
7
10 December 2021 – 18 April 2022
Free to all
Contemporary portrait painter Kehinde Wiley is known for his frequent reference to 'Old Master' paintings, powerfully placing Black sitters from a range of backgrounds into the foreground of famous landscapes. By manipulating the poses of the original historical, religious or mythological figures, Wiley questions power and identity while highlighting the notable absence of Black figures across European art. This exhibition focuses on a range of ocean and mountain scenes, with many works on display for the first time.