Must-see museums and galleries in South London
Published 29 July 2022
South London is home to a thriving art scene, with modern spaces that bring art to the local community and historic locations that celebrate its colourful past. Here are a few of our favourites to inspire your next trip south of the River Thames.
Among South London's most compelling museums and galleries are a palace featuring quarters for a pet lemur, an art collection commissioned by the King of Poland and a line that divides the world's eastern and western hemispheres.
Walk among hundreds of butterflies at the Horniman Museum, witness awe-inspiring installations at Tate Modern and discover first-hand testimonies at IWM London – South London has it all.
---
Explore our full listings for more museums, galleries and exhibitions across London.
From iconic sightseeing to quirky hidden spots and adventure around every corner, explore all of London's must-see-and-do experiences this summer with visitlondon.com. #LetsDoLondon supported by Mayor of London.
Theicon signifies when there is a National Art Pass offer
1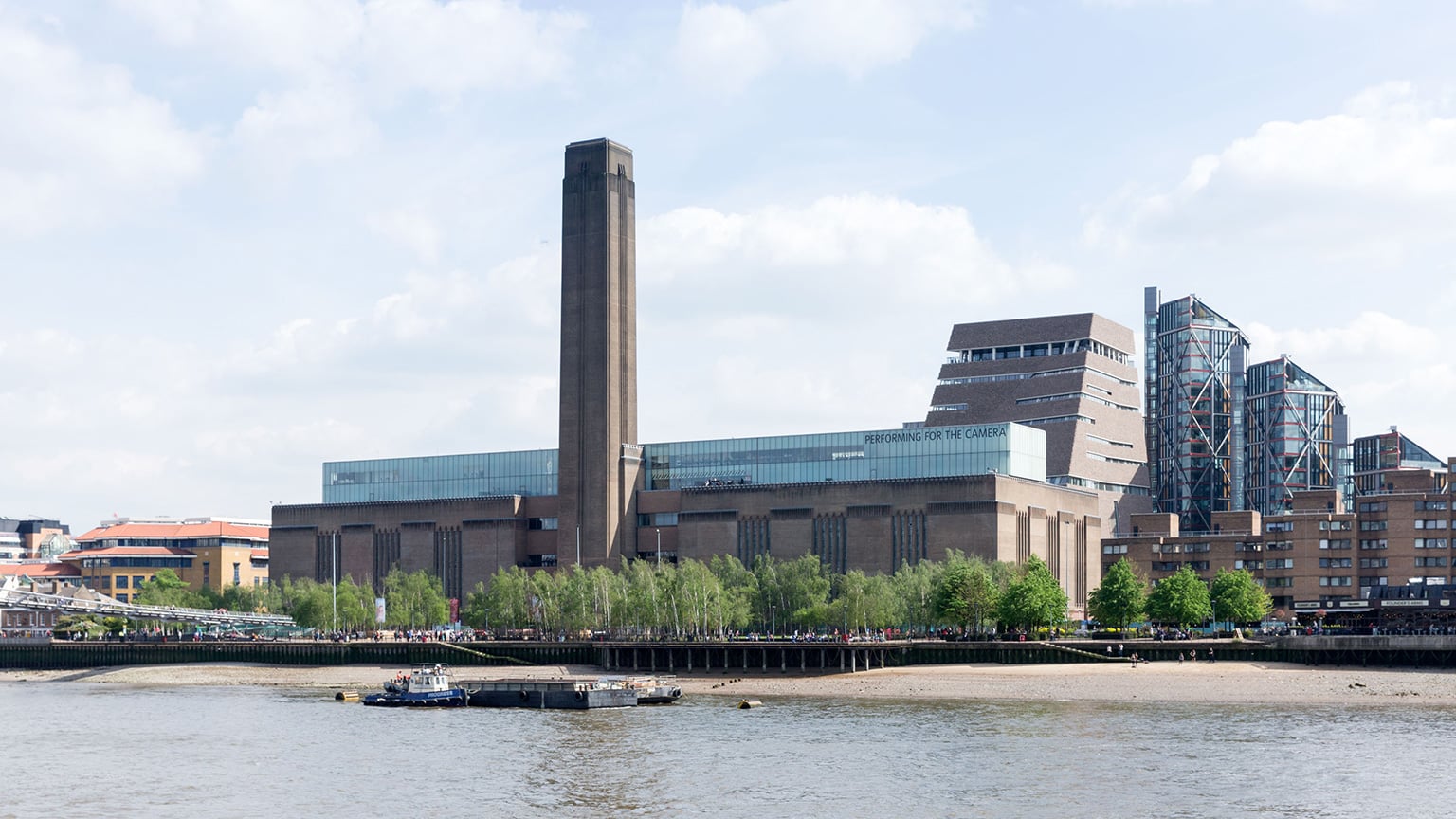 Free to all
Right on the bank of the River Thames, Tate Modern is dedicated to international modern and contemporary art. Housed in a former power station, the gallery programmes breathtaking installations from world-leading artists in the repurposed turbine hall, 155 metres in length and 35 metres tall. Elsewhere in the building are major retrospectives and group shows, free displays that draw on a collection of 78,000 works, and an interactive Timeline of Modern Art designed by an Oscar-winning visual effects studio.
2
Free entry and 50% off exhibitions
Predating the National Gallery, the collection at Dulwich Picture Gallery began as a commission for the King of Poland. Left in the possession of painter Francis Bourgeois and art dealer Noël Desenfans when the king abdicated in 1795, it is now housed in a beautiful, purpose-built gallery designed by architect John Soane. Today, European masterpieces are displayed beneath the building's innovative roof lanterns, with special exhibitions highlighting emerging and overlooked artists. With café tables in the peaceful grounds, the gallery is also a lovely spot for lunch.
3
Free to all
Free entry and free exhibitions
This remarkable institution was built from the collection of Frederick John Horniman, with rare exhibits and interactive displays housed in a beautiful Grade II* listed building. Focused on international cultures and the natural world, the museum is also home to an aquarium complete with mangroves, coral and tree frogs, and special exhibitions that highlight fascinating themes. Gardens occupy 16 acres around the building, complete with an Animal Walk and Butterfly House and a charming shop and café. The Horniman Museum and Gardens is the winner of Art Fund Museum of the Year 2022.
4
Free to all
Journey through 500 years of British art at Tate Britain. Alongside chronologically organised rooms, the gallery programmes Spotlight displays, focused on individual artists and themes, as well as an annual sculpture commission by a British artist in the purpose-built Duveen Galleries. Tate Britain is also home to the largest free JMW Turner display in the world, as well as works by William Hogarth, David Hockney, Barbara Hepworth and the Pre-Raphaelites.
5
Free to all
Charting the human experience of global conflicts from the First World War to today, the galleries at IWM London are extensive, complex and profound. Our advice is to give as much time as possible to a visit, exploring 800,000 objects across six floors, absorbing the remarkable stories of ordinary people and taking breaks in the peace garden on the grounds. Don't miss the objects visibly impacted by war that hang in the vast atrium, including a British Spitfire flown by 13 different pilots.
6
Every place in the world is measured in terms of its distance from the Prime Meridian at the Royal Observatory Greenwich. Home to Greenwich Mean Time, the observatory houses the marine timekeepers invented by John Harrison, the carpenter and clockmaker who first discovered how ships might position themselves at sea – and who lends his name to the planetarium on site. Watch stunning shows and astronomy talks here, step inside the Great Equatorial telescope and visit Flamsteed House, home to a camera obscura and the historic Octagon Room.
7
Part Art Deco mansion and part medieval palace, Eltham Palace has led many lives. Dating back to at least 1086, this was the childhood home of Henry VIII, rescued from ruin in the 1930s by unconventional millionaires Stephen and Virginia Courtauld. Restoring ancient spaces including the great hall, with its 500-year-old ceiling, the Courtaulds added an Art Deco extension with a map room to inspire their travels, a golden bathroom and quarters for their pet lemur. Surrounded by 19 acres of gardens, including a glasshouse café, Eltham Palace is a true hidden gem.
8
Free to all
Spanning its original site, first established in 1891, as well as a converted fire station, Art Block on a neighbouring estate and permanent sculptural garden, South London Gallery exhibits new work by British and international artists. Exhibitions often focus on figures who've not yet had a solo show in London, while the gallery's programme provides opportunities for people from the local community and beyond. Free to everyone, the gallery continues to deliver on its original vision of bringing 'art to the people of South London'.
9
Part of the 11-acre Southbank Centre site, the Hayward Gallery is housed in a landmark Brutalist building. Inside, there are free contemporary art displays in the gallery's project space, and ticketed exhibitions including themed group shows and major presentations by leading artists – big names who have exhibited here include Bridget Riley, Anish Kapoor and Tracey Emin. Outside, high-profile installations have seen 30 lifesize bronze casts of Antony Gormley's body dotting the surrounding rooftops, and the sculpture terrace transformed into a boating lake.