Unmissable cultural locations in Norfolk
Updated 17 June 2022
From Sheringham Museum on the beach and the stunning Sainsbury Centre in Norwich, to Holkham Hall just a stone's throw away from Wells-next-the-sea, populate your Norfolk staycation with these cultural gems.
Home to the infamous fictitious radio host, Alan Partridge and birthplace of the children's fantasy author Phillip Pullman, quirky Norfolk is so much more than expansive farmland and rolling sand dunes, and has been a source of inspiration for artists and creatives for generations.
Seal-spotting, shell collecting, and nature hiking are all on offer in this coastal county, and Norfolk is particularly known as the twitcher capital of the UK, perfect for birdwatching.
Visit the array of idyllic beach towns with their pebble-dashed walls, fantastic pubs and cosy cafes – some hotspots include Wells-next-the-sea with its colourful beach huts, riverside Wroxham in the Norfolk Broads, and Blakeney, a must-see for those hoping to catch a glimpse of seals.
The region is particularly known for the revolutionary Norwich School of painters, the first provincial art movement established in Britain in the early 19th century by Romantic era artists such as John Crome. Other artists known to have thrived in the region include the Pre-Raphaelite painter Frederick Sandys and pop artist Colin Self.
So, check out these must-see museums and galleries in the area to inject some culture into your Norfolk staycation.
Don't forget, all these places offer fantastic benefits with a National Art Pass – check out our full listings of museums and galleries for more inspiration.
Theicon signifies when there is a National Art Pass offer
1
Cromer is best known for tasty crabs, wide-open beaches and its traditional pier and theatre. The Cromer Museum explores the history of the town with a particular focus on the 19th century, when it became a sought-after Victorian seaside resort known for fine hotels and once scandalous mixed bathing. The collection includes an array of photographs and illustrations, plus a particularly fascinating fossil collection which includes a fossil of the famous West Runton Elephant, found in Norfolk in 1990.
2
The spectacular Palladian-style mansion, Holkam Hall is an absolute must-see, just a ten-minute drive from the picturesque harbour town of Wells-next-the-sea. Stunning period architecture, pine wood walks and Holkam Beach are particular highlights, as are the majestic deer who roam the estate. Pack a picnic, wander the grounds, or marvel at its opulent interiors – the house also contains paintings by renowned artists such as Rubens, Poussin and Gainsborough.
3
The historic market town of King's Lynn in the north west of Norfolk is packed with characterful features such as cobbled streets, old merchant's houses and an original medieval harbour. With water and maritime history being a common thread in the town's heritage, this moated manor is perfectly placed there. At Oxburgh Hall you can explore the grand gatehouse, medieval features and Victorian updates, plus you can even crawl inside a perfectly concealed trap door. The house also contains needlework hangings by Mary Queen of Scots and Bess of Hardwick.
4
Free to all
Located on the campus of the University of East Anglia in Norwich, the Sainsbury's centre is particularly unique – housing the substantial and eclectic art collection of Robert and Lisa Sainsbury, the gallery has been laid out to emulate their house where all these wonderful pieces were once privately displayed. It has a jumbled and homely appeal that lets each individual work of art speak for itself. Some highlights in the collection include sculpture by Henry Moore and a powerful portrait of Lisa Sainsbury by celebrated painter, Francis Bacon in 1957.
5
Free entry and free exhibitions
This 11th-century Norman castle houses a collection of fine art, natural history and archaeology. Located on Castle Hill in Norwich, it also includes unique features such as a reconstructed Anglo-Saxon grave site. The collection highlights include one of the world's greatest collections of Norwich silver and porcelain made by the Norwich school of artists.
6
Great Yarmouth is now best-known for its long sandy beach and Golden Mile of promenade, but was once famous as the central hub of the herring industry – Time and Tide Museum is aptly set in one of the UK's best-preserved Victorian herring curing works. Here you can explore one of the town's historic buildings and rich maritime history. Donkey rides, an aquarium and model village are additional pit stops to make whilst visiting the town.
7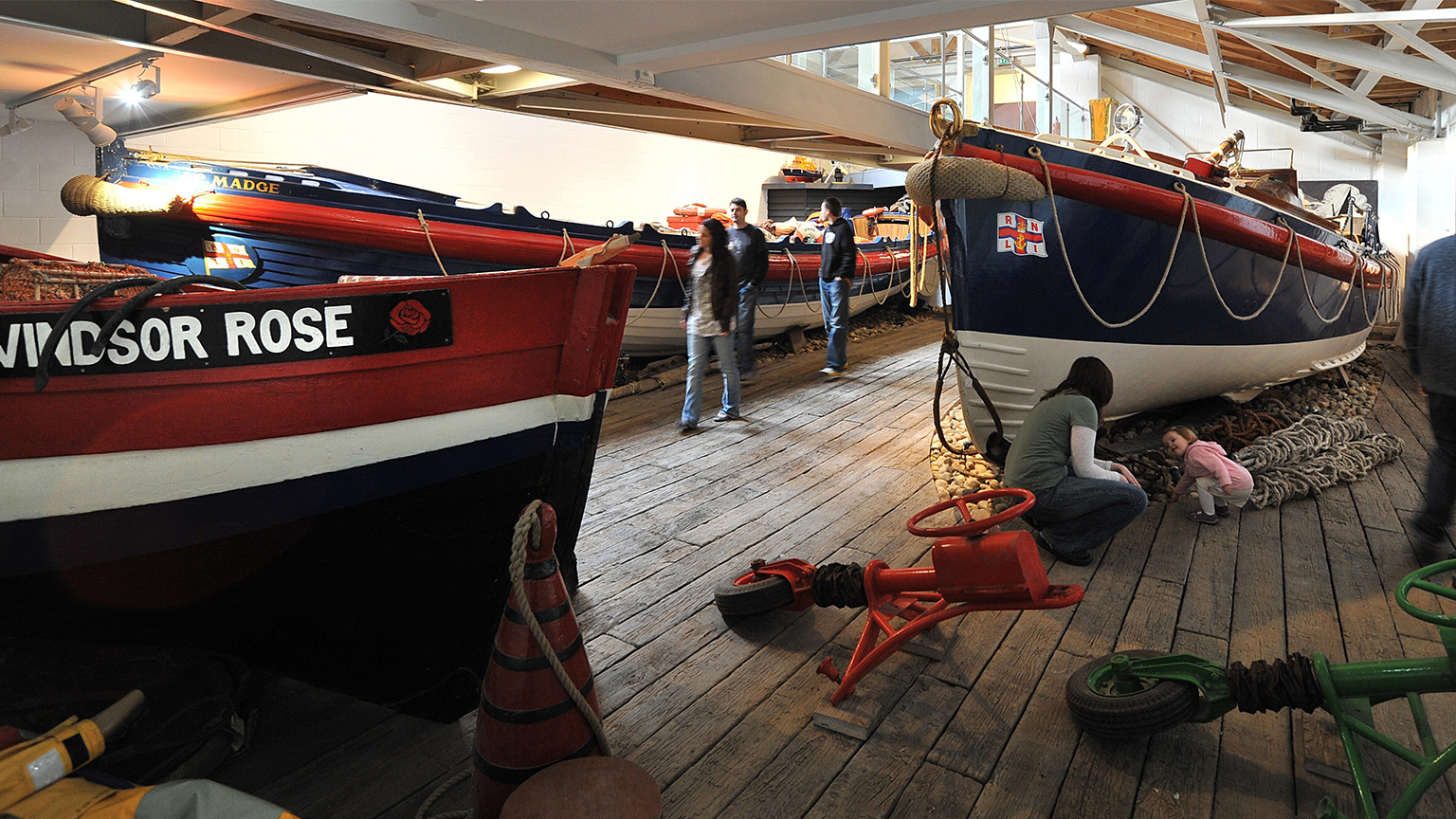 Sheringham Museum is located a stone's throw away from Sheringham beach. The town is particularly famous for its heritage steam railway and the museum explores how the railway's introduction changed the town's history. Also on display are lifeboats, fishing boats and work by local artists. The museum looks out on a spectacular view of the North Sea.